Concert Schedule

Backtrack Vocals
Sunday, Sept. 25, 2022 (7:00pm)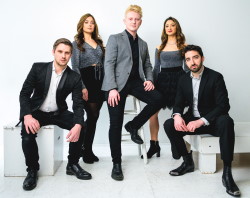 Backtrack Vocals is a 5-person professional a cappella singing group that transforms familiar pop, funk, Motown, standards, and Broadway songs with all-new vocal (and beatbox) arrangements. Capitalizing on their fresh sound, BTV began its musical journey by launching a YouTube channel. Their unique music videos featured new arrangements of familiar songs, bringing BTV millions of new fans.

Empire Wild
Thursday, Oct. 27, 2022 (7:00pm)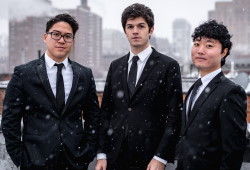 Empire Wild is a genre-bending, crossover trio founded by Ken Kubota, Brandon Ilaw, and Mitch Lyon. Ken and Mitch bring all the cello has to offer - bowed, plucked, chopped and more. Brandon can be found singing and playing anything he can get his hands on – often a cajon, sometimes a guitar or piano, maybe some ankle bells. All classically trained, the three musicians met at Juilliard and formed Empire Wild as a vehicle for their love of musical exploration - fusing the sounds of pop, folk, Broadway and more into their songwriting and performances. Based in NYC, they have brought their signature mix of original music, inventive covers, and twists on the classical canon to audiences across the country.

Jeeyoon Kim
Sunday, Nov. 27, 2022 (3:00pm)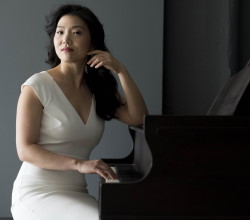 Classical pianist Jeeyoon Kim delights audiences with a sparkling combination of sensitive artistry, broad emotional range, and impeccable technique. At the 2018 Global Music Awards Jeeyoon became a two Gold Medal winner for Emerging Artist and Instrumentalist at Global Music Awards. Jeeyoon Kim provides a uniquely engaging and innovative concert experience, including beautiful videos to complement the music.

Jeremy Stolle
Friday, Feb. 17, 2023 (7:00pm)
Jeremy is a recording artist and concert singer and currently one of the Phantoms on Broadway. He also performs with orchestras, including Indianapolis Symphony, Springfield Symphony and with Music Theater Wichita. He has starred in many different shows, from Disney's Hunchback of Notre Dame to The Music Man, and Carousel to Jekyll & Hyde and Brigadoon. Stolle performs Classic Broadway with a pop flair. He will be accompanied by a pianist and female vocalist.

Forever Simon & Garfunkel – The Everly Set
Monday, March 20, 2023 (7:00pm)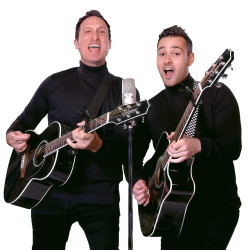 Starring award-winning singer-songwriters Sean Altman (founder of Rockapella) and Jack Skuller (Songwriters Hall of Fame Buddy Holly Prize).

Troupe Vertigo
Wednesday, Apr. 26, 2023 (7:00pm)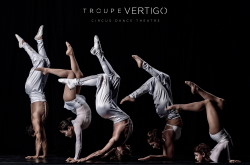 Troupe Vertigo's spellbinding performances ignite the imagination through stunning physical feats choreographed into works of art. Their commitment to create work that is an eclectic and innovative mix of Circus-Dance-Theater redefines visual space with displays of mental and physical prowess. Incorporating artistic components from across different creative disciplines, Troupe Vertigo shows create stories woven together using highly stylized choreography, feats of strength, balance and daring, with lighting and music to create scenes with imaginative visual landscapes.
© copyright Rapid City Concert Association - All Rights Reserved