Concert Schedule

Phat Cat Swinger
Saturday, Sept. 30, 2023 (7:00pm)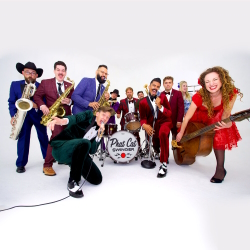 Phat Cat Swinger specializes in high-energy music with that classic Hollywood touch. They are often featured on the stages of The Disneyland Resort presenting re-imagined Disney songs and originals in the iconic Phat Cat Sound.

Yesterday Once More - Sound of Karen Carpenter
Monday, Nov. 6, 2023 (7:00pm)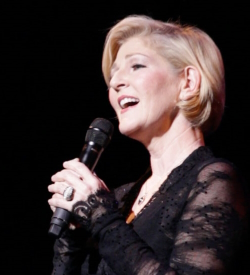 "Yesterday Once More" was a hit song for The Carpenters from their 1973 album: Now and Then. This tribute show will take you right back to the 1970s with the velvety voice of Joanne O'Brien singing classics such as: Close to You, Top of the World, and Ticket to Ride.

Camille and Stuie French
Thursday, Mar 7, 2024 (7:00pm)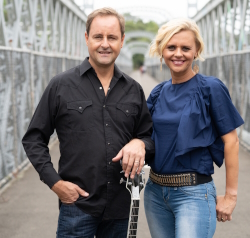 Camille and Stuie French have been touring together over the last 20+ years. The husband and wife vocal and guitarist duo have become beloved in Australian country music. Stuie grew up in Tasmania, and Camille in New Zealand. They earned three Australian Golden Guitar Awards recognizing both their singing and playing. In 2013, the couple earned their first trophy together for Best Alternative Country Album of the Year. In 2017, Stuie received Best Instrumental Album honors for his stunning album Axe to Swing.
Now based out of Nashville, TN, Camille & Stuie want their music to "take people back to a time when the essence of country music was twangy guitars, honest songs, and vocals that tear your heart out." The evening's performance will include country music featuring guitar like the great Johnny Cash, Waylon Jennings, and Glen Campbell, as well as some of their own award-winning originals.

Brassfire
Tuesday, May 7, 2024 (7:00pm)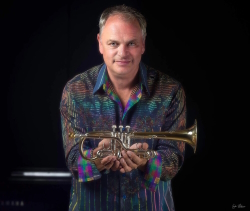 Brassfire is a virtuosic trio led by world-renowned trumpeter Jens Lindemann. Jens is a former member of the Canadian Brass, and has soloed with many of the world's greatest orchestras. Brassfire features the trumpet with piano and brass, while honoring the music of Louis Armstrong, Herb Alpert, and Doc Severinsen.
© copyright Rapid City Concert Association - All Rights Reserved